So I woke up this rainy Saturday morning and thought, "Man, do I hafta have a l........ " ... ooops ... I mean after that
I thought, I wanna build this kit! I bought it when it was re-released a couple months ago and built it when I was a teen all those many years ago.
I found my old 1996 issue of FSM where the 1/48 CSM / LM was corrected by Glenn Johnson and I'll use that as bit of a guide.
I don't know yet which mission I'll build, but I'm leaning toward Apollo 17, 'cuz I've got the other LM's built and I wanna put the folded up LRV on the LM ... but I won't hafta decide till much later.
I do-o-o know that this will not have the exploded side and I'll put the SM's guts in only for support, but I will try to accurize the CSM and LM. And the LM has the folding legs, and I'm gonna see if I can both accurize it and keep the legs foldable ... we shall see.
I recall building this whole thing in a Saturday afternoon while listening to WKBW radio, with Sandy Beach, the DJ, and hearing the Beatles just released "Hey Jude", almost all afternoon.
This model will take a little longer.
Here's the box art and the old magazine.
The sprue shot of the Service Module. This will need some sanding and re-working to get right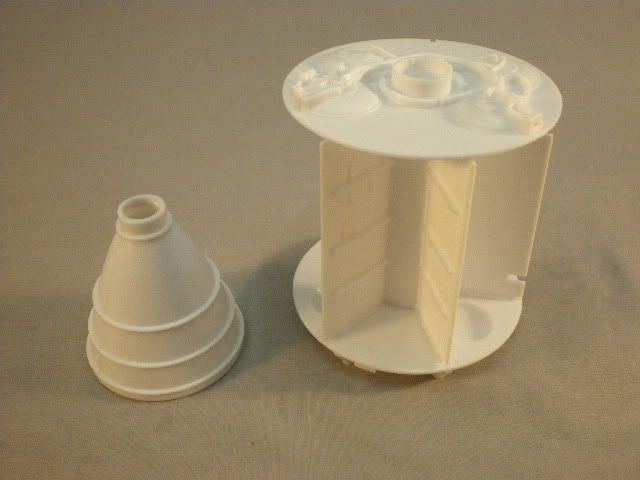 This is gonna be a fun one ...
Pete