This build is using the Jumpin' Jaques boxing.
It is going to be my trial run for using foil to represent a bare metal finish.
I've painted the insides 'green' as is everyone else but my biggest news is a test of my foiling technique.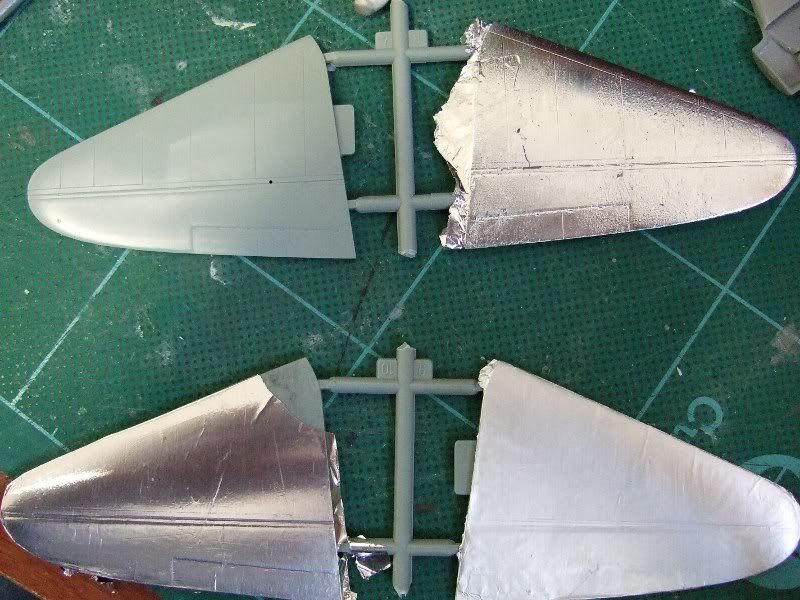 These are B-17 horizontal stabilisers.
I've used Daler-Rowney Writers Gold Size.
Top right is Faber 'easy metal' silver foil.
Bottom left is shiny side kitchen foil and bottom right dull side kitchen foil.
I've already learnt:
to use the minimum amount of size, spread as thinly as possible.
the silver is very thin and not going to work.
the dull foil isn't as nice as the shiny.
any imperfection under the foil shows through.