Guess I should help ring in the new forums with some pics. Built this a while ago, but hasn't been posted much. BBR resin kit with some scratchbuilt driver accessories. The kit depicts a car driven in the Carrera Mexico, but I've never been big on Fly Yellow, so went for a street version instead. BBR do really nice resin castings, but they're done in a very brittle resin (if you've ever used anything from the French manufacturer HiTech, you'll know what I mean). I think it's got a ceramic filler, actually. Adds weight and heft, but it's less "plastic". Which led to the wonderful experience of having the body snap in half on me.
After it was painted.
Twice.
Clean breaks, fortunately, so they were reasonably simple fixes... apart from trying to touch up the gloss red paint job.
(which is Testors square bottle Dark Red, BTW, for the 50's Ferrari blood red)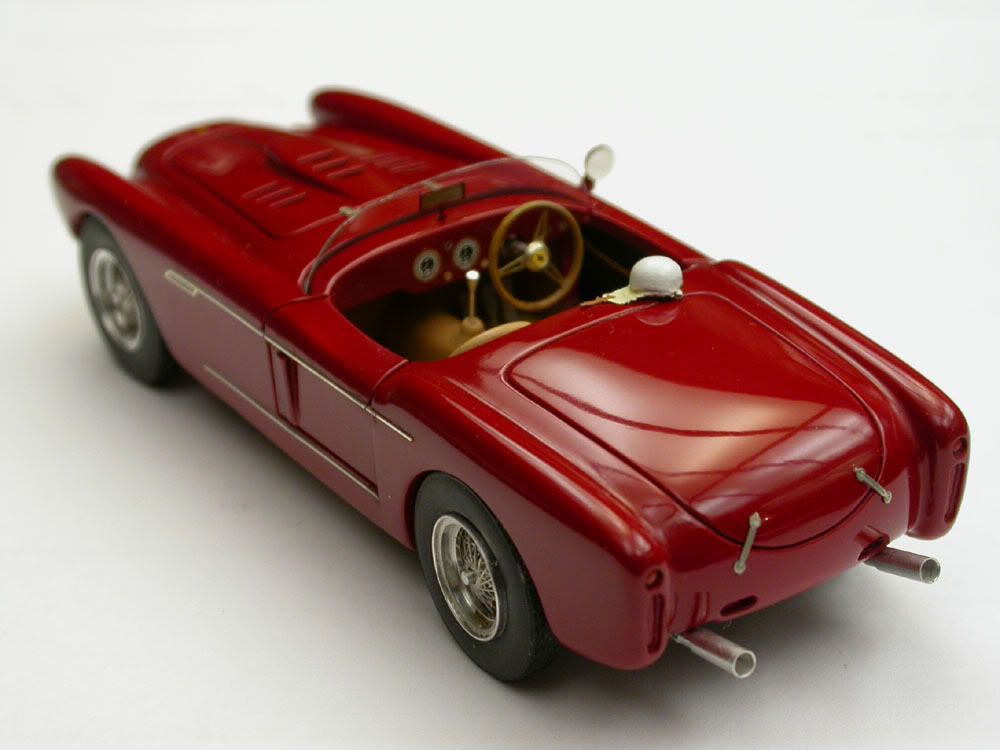 The helmet is turned styrene rod, with a scrap of sheet stock for the brim, and some Tamiya tape trimmed to shape for the flaps and straps. Gloves are lead foil; I sketched and printed a glove design in Illustrator, then used it as a template to burnish the gloves in the foil. A bit of sculpting and refining with a fine pen and X-acto gave them more definition, then they were backfilled with CA for rigidity, trimmed out and painted up. The goggles are bits of flattened copper wire wrapped around tweezer tips, with foil strips for the straps, and dabs of epoxy for the lenses. Massively fun to make!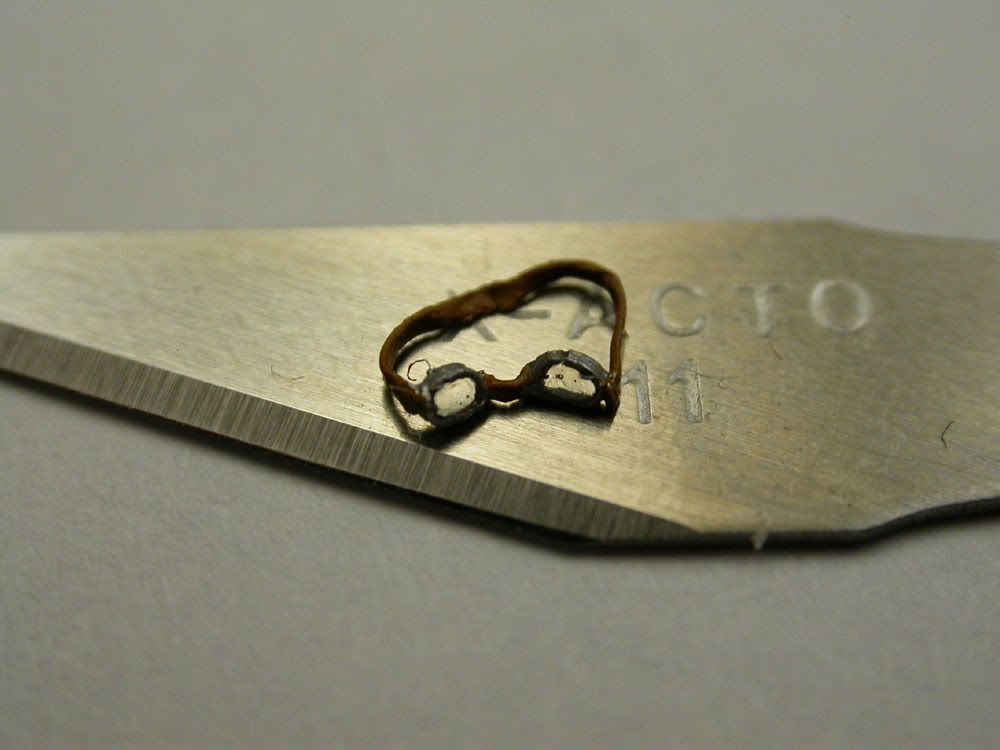 And yes, I know it's missing the headlights and a wheel knockoff.