Since I couldn't decide which 1/48 Tomcat to be my first, I figured that I would just do all three of the ones that I was mulling over.
First up is the Revell F-14A for which I will be using the VF-84 decals from the Fujimi kit that is waiting on the shelf for an AM cockpit.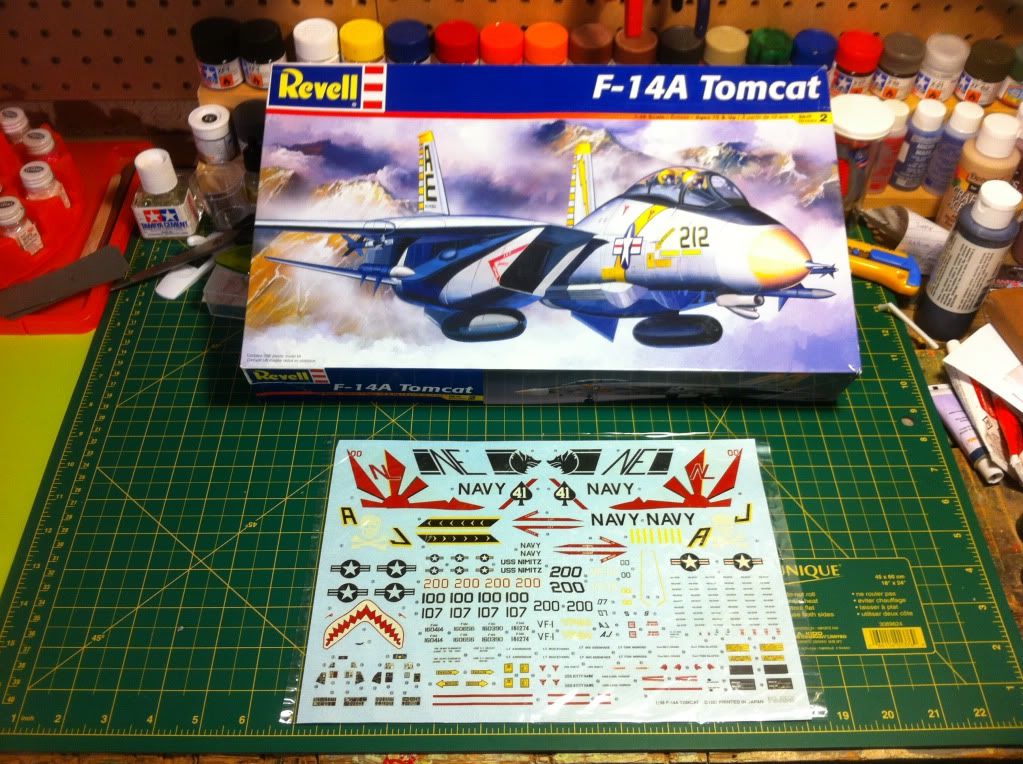 Next is the Revell F-14D which will be using kit decals but I am not quite sure which ones. Maybe the TPS scheme?
Finally the Academy Bombcat with kit decals.
So far I have the cockpits and IPs painted grey and all the ejection seats put together.
Revell F-14A
Revell F-14D
Academy Bombcat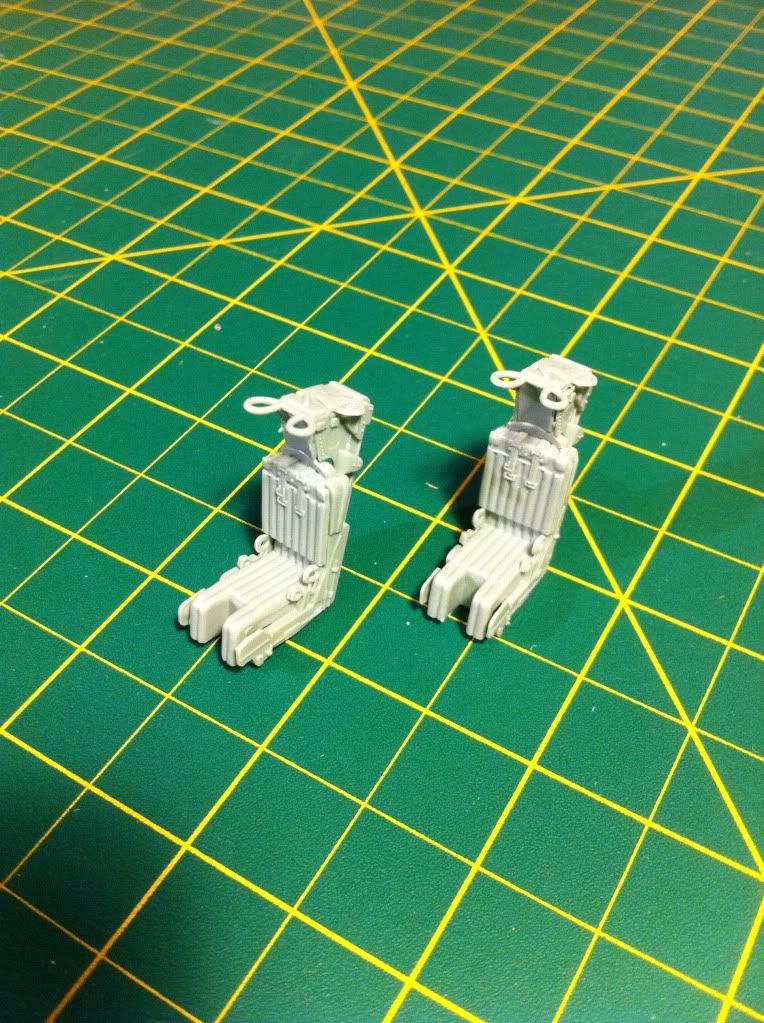 I hope to keep up a good pace on these so watch for updates.
-Denis