Hey everyone,
I have the beginnings of Fireball Modelworks 1/32nd scale AH-1S (Mod) Conversion Set. So far I have the cockpit and it is impressive to say the least. I absolutely love the level of detail that Joseph has been able to capture here. What is really impressive is the small number of parts from the original kit that is used. Of the original kit you have to use 15 pieces. Yes 15 pieces. Here is the photo. Sorry I've already started cutting the exhaust area and you can see what needs to be removed from the hatched pattern.
So what do you get with the set? A whole new cockpit that is specific to the Mod-S, new landing gear (complete with skid pads under the tubes), new wings, new tail rotor (previously released), new exhaust system (previously released), new TOW racks complete with missiles or not your choice. What about rocket pods? This is Joseph we are talking about. Are you sitting down? New XM-158 pods, yes he has figured out how to cast them, new M-200 19 shot pods, new M-260 seven shot pods, and new M-261 19 shot pods. New anti-collision light and vent for the doghouse. A new M-28 turret that has to be seen to be believed. Can't have the new turret without the lower portion of the ammo bay being fixed. Of course you will need a new nose for the TSU. You will get a Werner's Wings canopy, I think available from Joseph as a one stop shop. There are decals for the instrument panels and of course the whole aircraft. Granted they are not that colorful, but what about a US Army aircraft and an Israeli one? Guess you'll need two. How much does it cost? He doesn't know yet but you are getting almost a brand new helicopter in 1/32nd scale.
On to the pictures.
Now for the absolute gorgeous cockpit. Some of the things are just pinned in place and others fit so well that they are just sitting on the cockpit tub. Here is the entire cockpit area.
Now some close ups of the front and rear cockpit and just some overall shots. Note not all the parts are put on yet.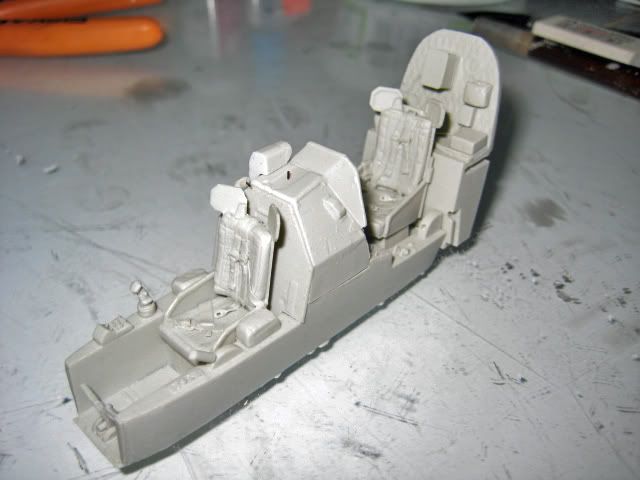 Rear cockpit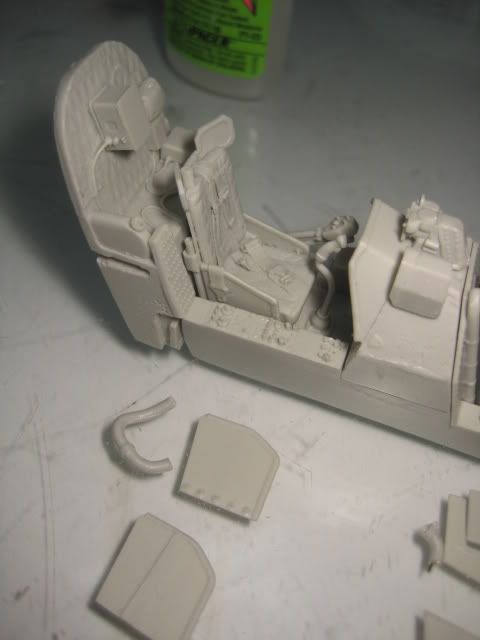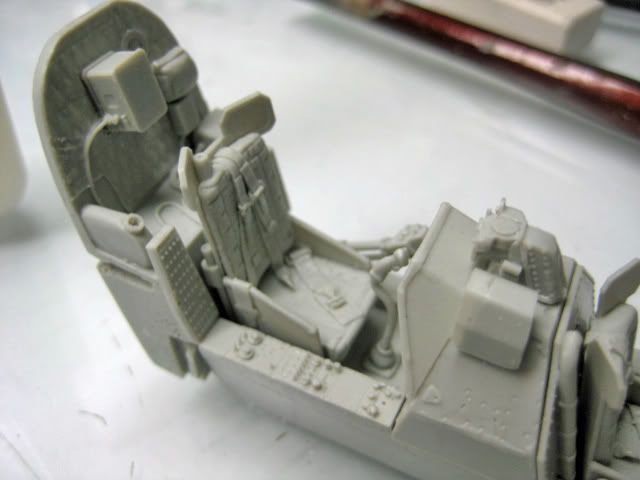 Just look at the detail on these side panels
Front Cockpit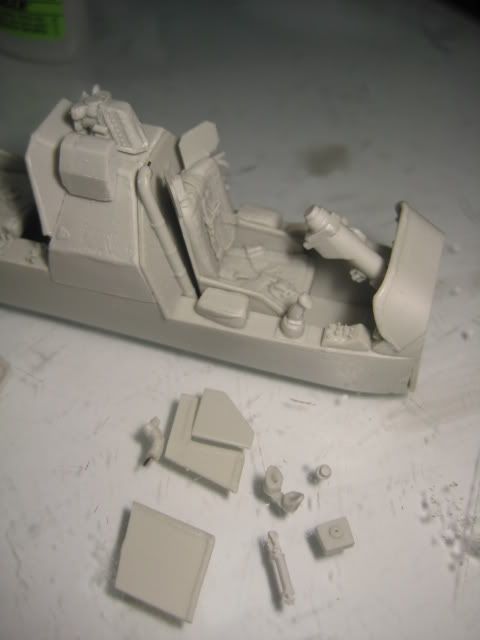 This set is almost completely done. What can be next? An AH-1J is in the works. I'm trying to convince him to do an AH-1P and if you've done the canopy already why not an AH-1E. From there you might be able to get to an AH-1F, but I'd wait for mine. LOL
Great job Joseph. Excellent work and I can't wait to see the rest of the parts. Look forward at this thread for updates as construction goes along.
Floyd