i'm not a viper fan, but this time i think i can do a review. having built, or in the process of building the worst and the best kits on the market, academy's new kit sets new levels of accuracy in this scale. much like their previous release the f-8 crusader, this kit is packed with rivet details and the landing gear and decals provided are crisp and salivating.
on to the pics!
contents of a fresh box.
the sprue layout is simple, 2 frames of weapons and 1 for the airframe and another for the wings.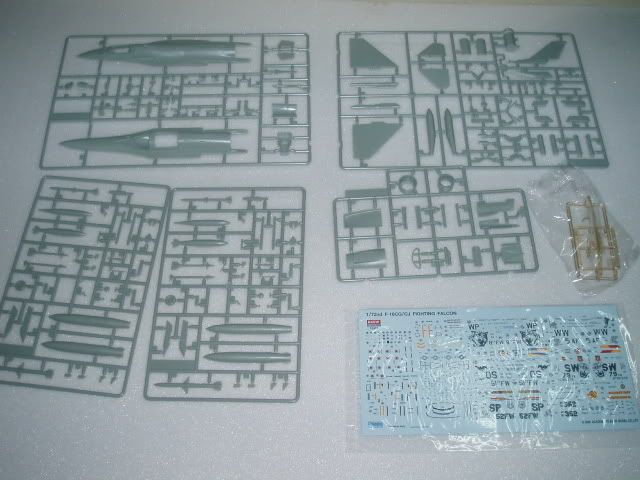 decal sheet from cartograf is simply worth the kit itself. wolfpack and 79th tiger are the highlights.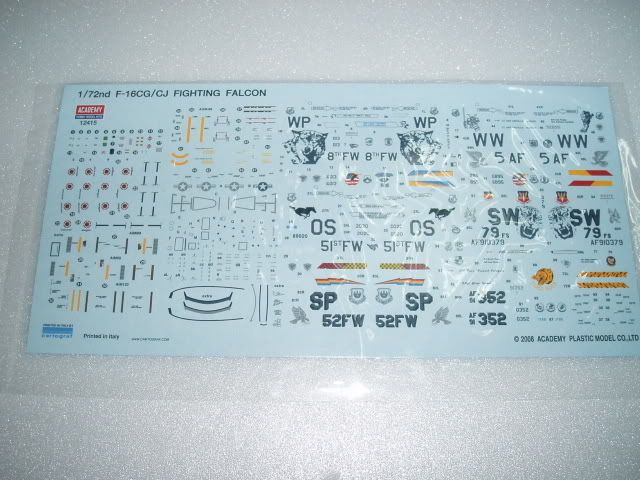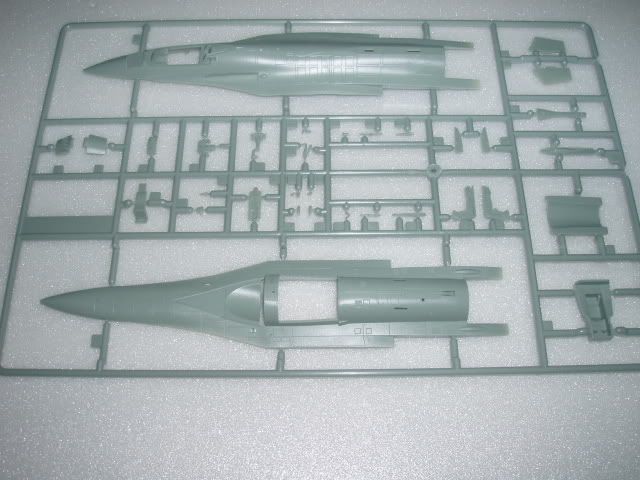 the clear canopy comes tinted, but unfortunately has a seam line running straight down the middle ala hasegawa. this makes repairing the sanded down canopy difficult as one has to still match the smoke tint after.
overall, the kit is packed with details, and the weapons and decals make it worth every dollar. i am still building the kit as i speak.